Our Worship Services:
Our regular worship services are on Sunday mornings from 9.30 a.m. and in the evening at 6.00 p.m.  On Christmas Day and Good Friday we have special morning services at 9.30 a.m.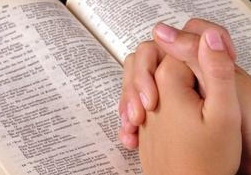 In our worship services we are committed to keeping the Word of God central in all we do.  We start with the Word of God — we finish with the Word of God. The preaching of the Word is the focal point of our services, as God speaks to us and leads us through His Word.
We enjoy being together as God's family, celebrating His love for us and we hope that you'll enjoy being with us. When we come together to worship God, we are there to reflect His glory back to Him — God and His grace are the focus of all we do. 
The songs in our services range from hymns to contemporary songs. We are committed to this broad range of psalms, hymns & spiritual songs (Colossians 5:19) but aim to keep all songs Biblical (Colossians 3:16) with the words & music used being broadly contemporary. The words are projected onto a screen for all to follow, and large print folders are available.
We encourage you to  follow the scripture readings – the translation we use is the "New International  Version", copies of which are available from the Ushers/Greeters at the door. During the service we take up a freewill offering as part of our act of worship. This money is used for the running of the Church and the second offering is for special projects. 
We look forward to welcoming you in our family!