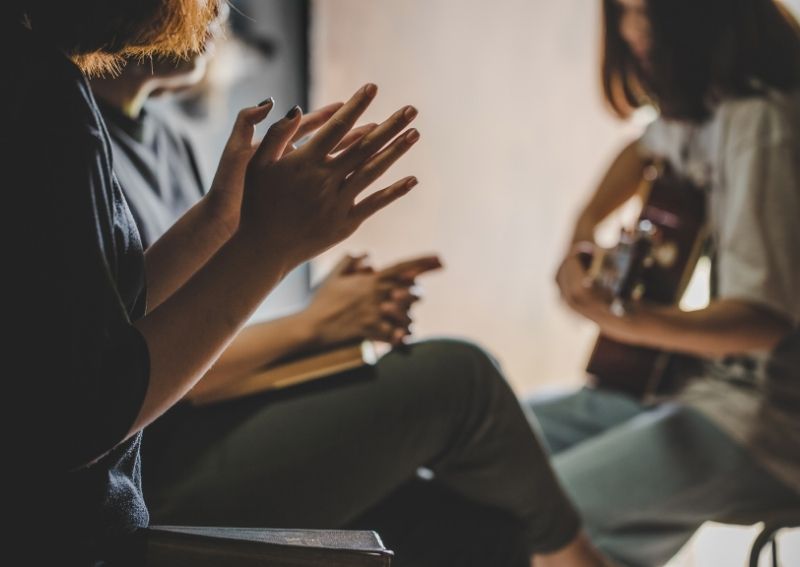 Grow in your relationship with God
As a church we are committed to providing opportunities for our members to engage in fellowship and consequently we actively encourage everyone to participate in a small group.
We have several adult fellowships meetings which take place at various times.
Body Builders
Start with coffee and cake and a chat after which we sing a couple of songs. The leader then opens with prayer. We follow with reading the Bible passage on the topic of the night. After discussing questions raised , we close the evening in prayer around 10pm. As the group grows together, we not only study God's Word but also share in our personal joys and sorrows.
In the past the group has studied the 40 Days of Purpose book by Rick Warren, a study about growing through life's Challenges and a study on the book of Ephesians.
Body Builders meet once a fortnight on a Tuesday evening at 7.30pm (various homes)
For further information contact Yke Laverman 03 9795 0576.
Coffeebreak/ Ladies Fellowship
is a combination of four Bible studies for Ladies which meet every Tuesday morning  10 – 11.30am of the School term.
Contact: Helen van Garderen 03 9795 0576
Jasmine Court Bible Study Group
meet at the Outlook Gardens Community Centre on the first and third Wednesday of each month from 2.00pm.
Contact: Ishbelle Poppenbeck or Henni Burggraaf 03 9795 0576
We believe that everyone should have the chance to explore the Christian faith, ask questions and share their point of view; wherever they are in the world.
Alpha is a series of sessions exploring the Christian faith. Each talk looks at a different question around faith and is designed to create conversation. Alpha is run all around the globe, and everyone's welcome. It runs in cafés, churches, universities, homes—you name it. No two Alphas look the same, but generally they have three key things in common: food, a talk and good conversation.
Please ring the office on 03 9795 0576 to find out more information as to when this will next be held.