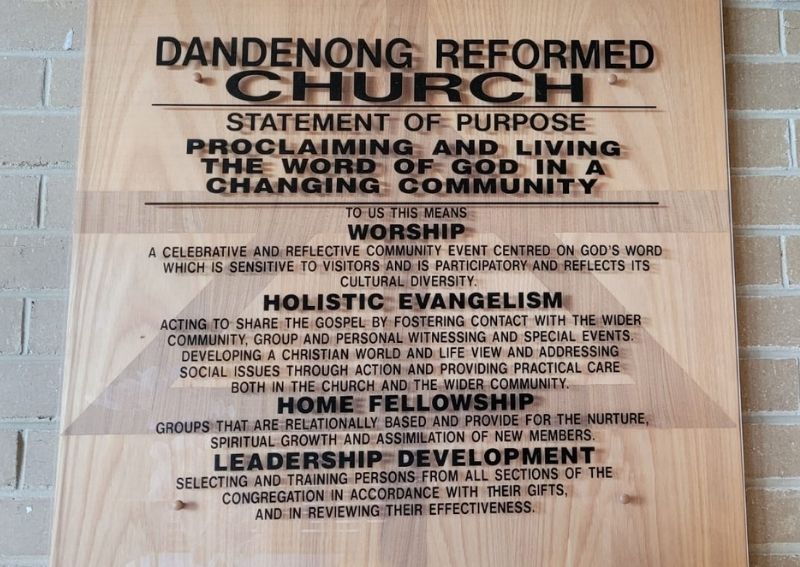 Central to our belief is that God's Word is infallible, that it is inspired by the Holy Spirit and the ultimate authority on all aspects of our lives.
Our message of Good News is that God so loved the world that he sent His Son Jesus into our world as a man, so that he could die for the sins of His people. His death on the cross was the beginning of a new chapter for all of us, because Jesus rose again and secured our forgiveness and the free gift of eternal life.
As Christians the Good News we wish to share with the people of Dandenong North is that regardless of our personal situations, Jesus Christ offers hope, peace and meaning for all our lives. Only He can forgive sin and provide eternal life; only He is the answer to the problems and struggles we come across at home, in the community and in life.
Our Church subscribes to the following statements of faith:
Westminster Confession of Faith